Installation
TV and flat panel installations, we can design supply and install a bespoke installation for any room in your house. This could be a solution designed to blend in to your existing decor or to be more of a centre piece.
Your TV could be a mirror when not in use.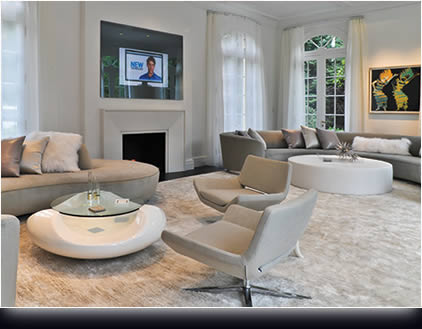 We can upgrade your existing components so you can enjoy the latest technology.
How about a dedicated room, we can design and install a bespoke system for you and your family to enjoy all of your entertainment requirements such as live TV broadcasts your movie/music collections, gaming and even streaming and web browsing. We can create you a room that could be either a sanctuary to get away from all the noise and distractions around your house or a place to enjoy family time together.
Your own movie theatre, we can create you a room that will be the perfect environment to enjoy a movie,beatiful eye popping images and heart pounding sound utilising the latest video projection systems and state of the art audio components a room that you your family and friends will not want to leave.
We can design an installation around one of your existing rooms or adapt/extend one to suit.